...so he did. :)
Big, happy response from readers to Chapter 29 - yay! Many have commented on the proposal, particularly the ring. I have a picture of what the ring looks like: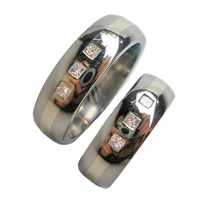 Now, the ring in the pic has a yellow gold inlay and it's a polished finish. The ring E got J has a platinum inlay and is a matte satin finish. The ring is 4 mm wide. So the band is like this one: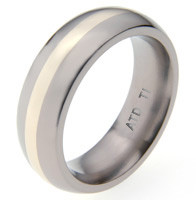 Plus the three princess-cut diamonds (I just could not make Jasper say that his engagement ring had princess diamonds, LOL. He called them "square).
Coincidentally, the ring in photo 2 is their wedding band. They will each wear two 4mm rings. :)
Jasper will get E an engagement ring as well; same band, different setting: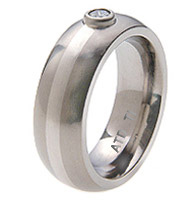 Hope you like! :)