When an ad campaign is truly successful, it appeals to our desires, our imaginations. It says,
This is what the beautiful people have
.
As you look at the following pictures, take a moment to reflect on the number of people involved in the photoshoots; and ask, "Seriously -
nobody
thought this was just batshit crazy?"
I would TOTALLY wear this...
...because it makes my ass look smaller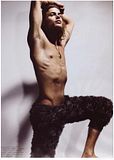 ...because I don't have
enough
neck rolls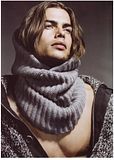 ...because leather pants
are
beachwear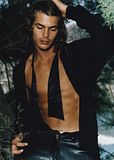 ...because the only way to pull off three popped collars is by adding a tie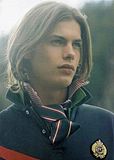 ...because sequins...and...bulky sweaters...heh, you know...fuck. I don't even know.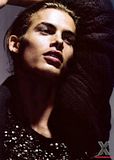 Thank fuck for the beautiful man wearing them.