Soooooo, our Jacey is on his way to Chicago, and I think he's going to need some warmer clothes, don't you?
Here are a couple of lovely fall outfits.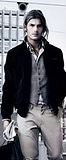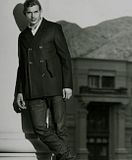 He might like to try downhill skiing, and he's going to need something cozy and warm. For rolling around in the snow.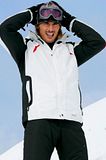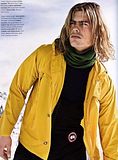 A nice warm hat is key when winter winds blow.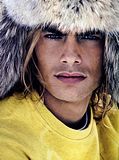 Um, maybe not (but OH MY GOOOOODDDDDDDD, THE EYES! THE LIPS!!!! )
Ahhhh. This is better.