Some weeks ago I was approached by Miztrezboo of the LUSTorium with a request to write a recommendation for some Star Trek fiction. The blog is branching out to become multi-fandom, an awesome way to remain relevant and to expose readers to new genres they may not otherwise find.
Boo knows how I love the Spock/Kirk fiction, and when she asked me I jumped at the chance to write a recommendation for potential Spork readers!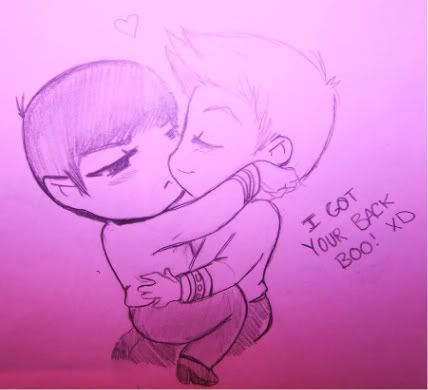 I Got Ur Back BOO, by TheStupidCupid
The piece was posted today, and you can
read it here
. Also, I always have an ongoing spreadsheet of Spork recommendations that I update by email for those who request it. If you're interested, please drop me a private message at
my FFn profile
!