Ah, photoshoots. Sometimes I wonder if advertisers are actively seeking to confuse the consumer by playing "What are we selling?" and making the answer as obscure as possible.
Is this company actually selling tack? Or...wait...polo equipment?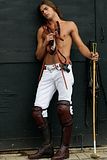 This...I can't even begin to guess...dental tape?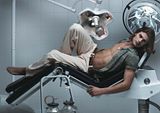 This trophy says I'm the best male model of all time. OF ALL TIME!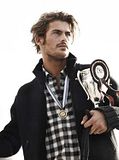 This is...well...if they're selling guitars, or lounge chairs, or sweet, so-beautiful-you-make-me-cry boys...I'm pretty much buying. Fuck, I'll take two.