And now, for a look Jack would never consider (but that Henry can carry reasonably well): the beard. Not the metaphorical kind, heh, but honest-to-gosh facial hair.
I'm seldom a big fan of the facial hair, to be honest; but it's something Henry seems to do fairly often on his own time, at least.
These two are obviously from the same event, and he looks lovely, even if above his collar seems a bit disparate to the outfit. I do love a good pin-striped suit.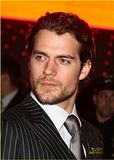 Blow-dried straight...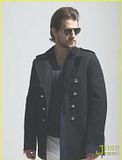 ...or insanely curly.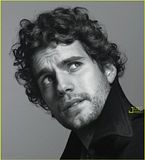 These look a bit tidier, probably because his hair is shorter.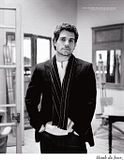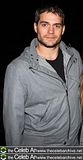 And this...this is "Henry Cavill plays Grizzly Adams".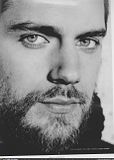 But, gah, what I wouldn't give to see that one in colour, to see his beautiful eyes. :)