I love men in suits. Casual or ultra-formal, doesn't matter to me. I love a suit and tie; and what a long way men's suits have come in my lifetime, thanks to men like Giorgio Armani and Hugo Boss.
This week's post is a classic chicken-or-egg dilemma: do the clothes make the man or does the man make the clothes?
This is non-traditional but I *love* it, right down to the daisy on his lapel. How awesome for, say, a yacht club wedding.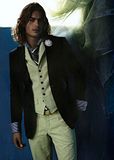 Not every man would agree to wear this, but the suit is cut so well that it looks fantastic on. Love the scarf-as-ascot. Our boy looks great with his hair pulled back, too. :)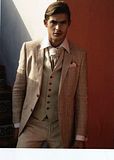 GAH. Here come the men in black...holy hanna, this is gorgeous.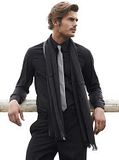 I'm so glad men's formal vests are back - and not in that awful 70s 3-piece style, but as a replacement for the suit jacket. This looks amazing and so classic. I know I protested loudly when J cut his hair, but pictures like this one eased the pain somewhat. ;)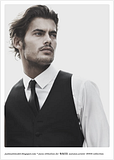 Pardon the superfluous individual in the next two. It's just...this is the Jacey I fell in love with.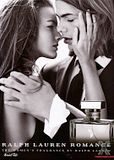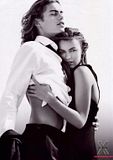 (Pics are a couple of years old, but does anyone think that woman might be Camilla Belle with extensions? Who else has eyebrows like that??)
Finally, it's a close-up and so there's not much of the whole getup included, but the cufflinks *do* seem to indicate a previous state of more formal dress...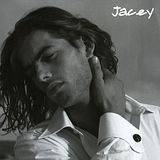 This photo also won today's unofficial Twitter poll to be the new Jacey pic for the DD slideshow, above.